Rev. Ranna Cossitt
Many of our Cossitt Cousins who currently live in Canada trace their ancestry through The Rev. Ranna Cossitt. He was actually the third Rene Cossitt in their ancestor line. Born on December 29, 1744 in Simsbury (Granby), Hartford County, Connecticut, he was the eldest son of Rene Cossitt Jr. and Phoebe Hillyer.
After studying in England for some time, in 1773 he was ordained an Episcopal Clergyman by the Bishop of London. Upon returning to the United States, he officiated in the parish of St. Andrew's in Simsbury. That same year he married Thankful Brooks who was also a resident of Hartford County. Between 1775 and 1802 they bore seven sons and six daughters .
During the American Revolutionary War his politics got him in much trouble. He was a stanch Loyalist and moved to Nova Scotia after which he moved to New Hampshire where he stayed from November 1785 until the spring of 1786. He then returned to Sydney, Nova Scotia and built a house at his own expense. The government agreed to refund Cossitt 200 pounds for the cost of the house. He was also some what of a rebel as he then changed his name from Rene to Ranna.
Back in Sydney he continued to be an active member of the Clergy and in 1787 he personally built a parsonage. That same year he also began work on a church which was named St. George and which was finally completed in 1805.
His wife, Thankful, died during childbirth on October 11, 1802. He remained in Sydney and continued with his not always popular political endeavors. Reverend Cossit became the leader of a struggle for political and social control of the colony between 1794 and 1800. Historic Nova Scotia has an interesting article on his politics.
In early 1806 he moved to Yarmouth, NS where he dropped out of politics, but continued to attend to his ministry. Here is where he died in 1815.
Even though his politics were not always popular, he made a big contribution to the areas that he lived in and preached in. He started the formal education system in Sydney. He founded the Church of England in Cape Breton and Yarmouth and he was the founder of the Masonic order in Cape Breton. In August 1977 his house in Sydney was opened as "The Cossitt House" and remains a museum to this day.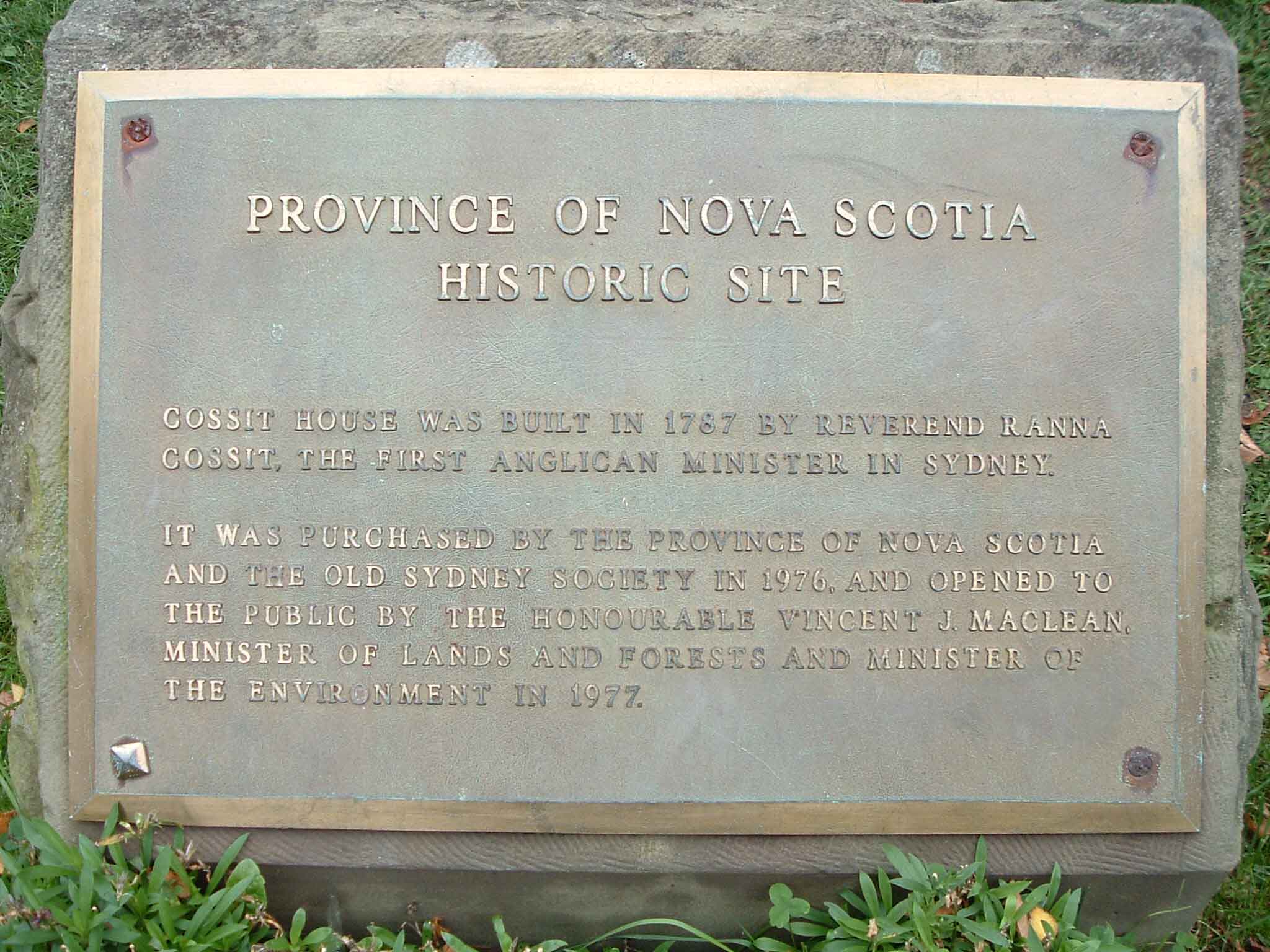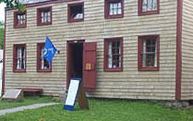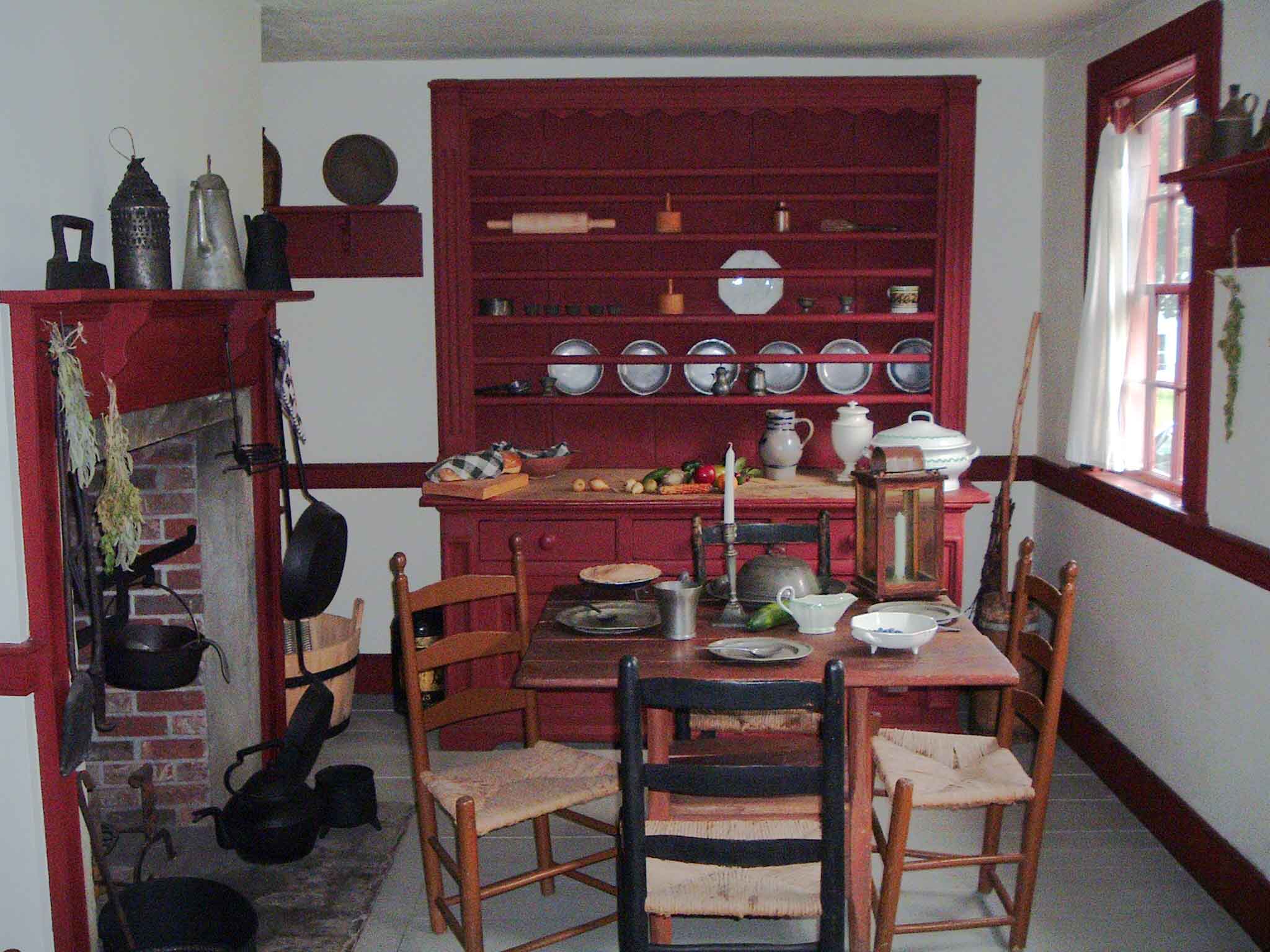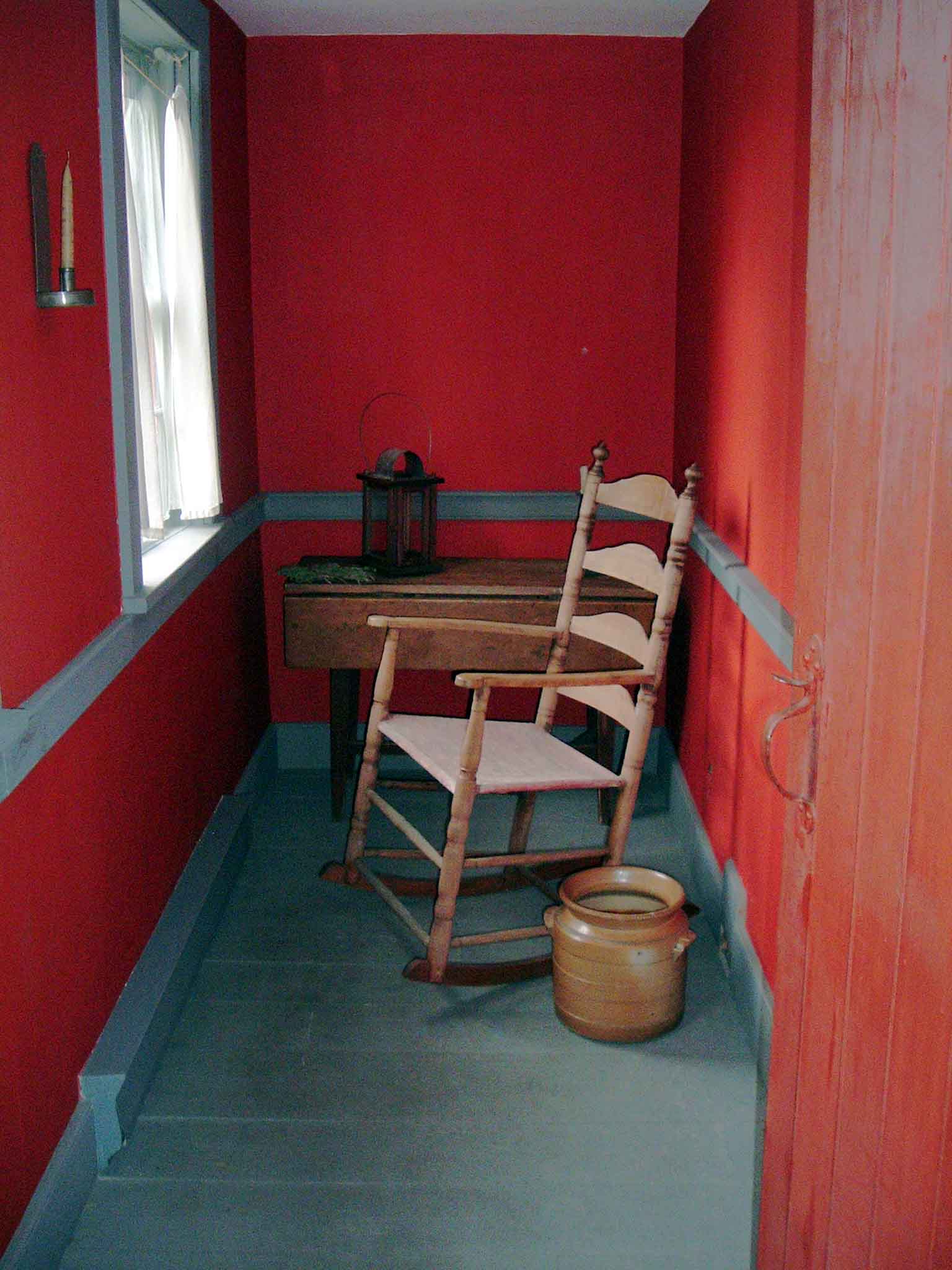 Birthing room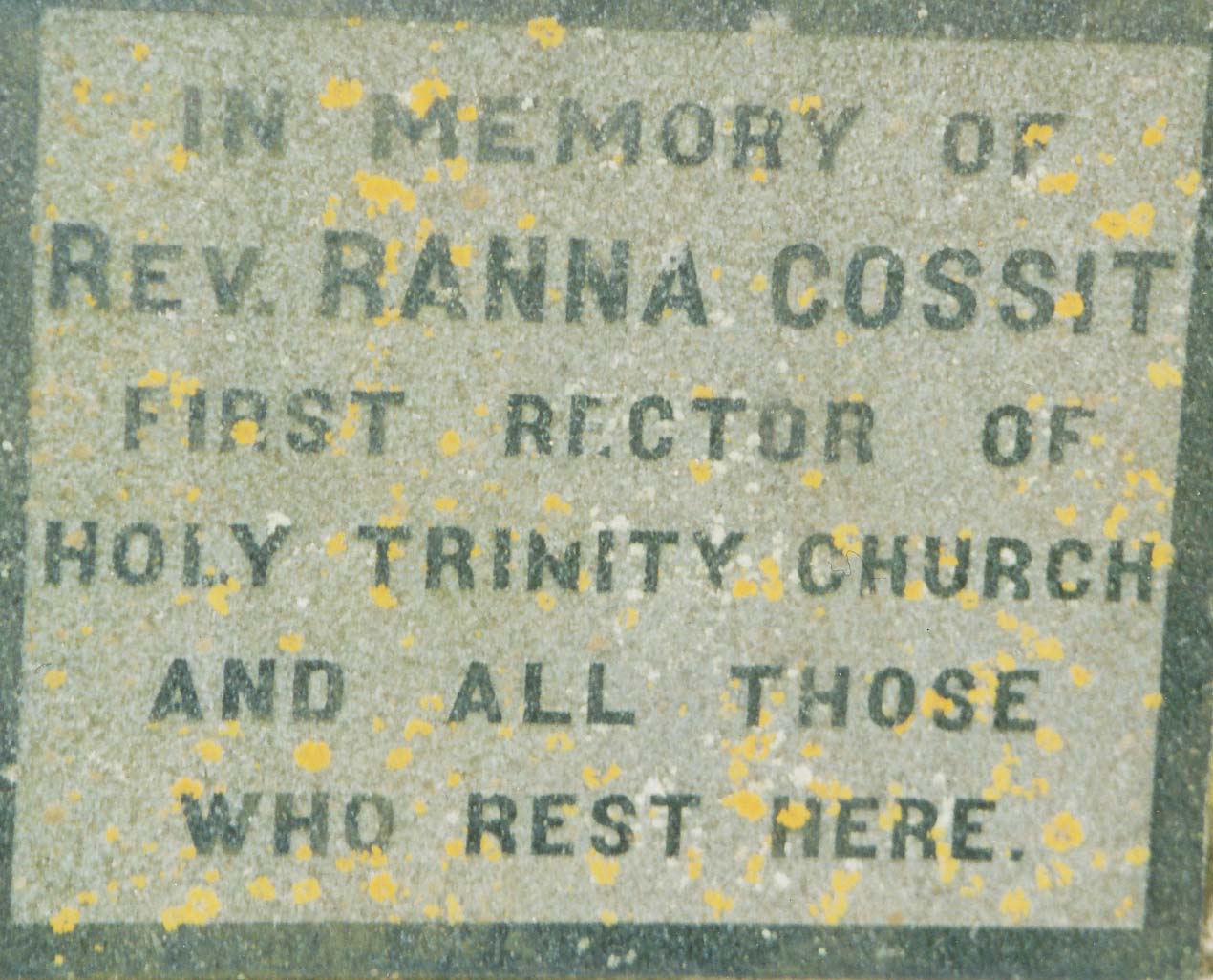 Cemetery Memorial Yarmouth, Nova Scotia