The Cossitt's of Onondaga County, New York
As many people were migrating from the eastern seashore to the Midwest in the early 1800's, a popular stopover was Syracuse, Onondaga County, New York. Some of these migrating people set up home and stayed for a time being, while others discarded all but their necessities and continued on.
The Cossitt family occupies a great position among the pioneers of Onondaga County, New York. About 1815, Stirling (Sterling) Cossitt, the great grandson of Rene and Ruth Cossitt (born December, 1781 in Granby, Connecticut, died May 9, 1828) became the proprietor of Bogardus's Tavern.
Another citizen of Onondaga County, Rufus Cossitt, also a great grandson of Rene and Ruth Cossitt, was born in Granby, Connecticut in 1790, and came to Marcellus with his father, Major Martin Cossitt, in 1794. Four years later the family settled in Marcellus village, then known as Nine Mile Creek, where the major died in 1824. Major Martin Cossitt derived his title from official services in the State militia, and was prominent in the early settlement of that town. Rufus Cossitt obtained a good education, was graduated at Hamilton College, read law, was admitted to the bar, and practiced his profession for many years.
Rufus Cossitt took a keen interest in the affairs of his town and participated in many of the public movements. He greatly assisted in advancing the cause of education and religion. In the November election of 1849 Rufus Cossitt was elected County Clerk of Onondaga County.
Rufus Cossitt died in August 27, 1878 in Onondaga County, New York. His wife, Elizabeth Van Kleek, and mother of his four children, had died in 1848.

Davis Cossitt, son of Rufus and Elizabeth Cossitt, was born at Onondaga Hill in 1823, and received his education in the public schools and Onondaga Academy. He purchased the family farm when he was a young man and farmed it until 1862 when he enlisted in Co. D, 122d New York Volunteers. He was wounded at Fort Stevens on January 12, 1864. After spending about ten months in the hospital, he was honorably discharged. He returned to his farm and in 1872 married Mary Geddes. He died on January 3, 1909 in Onondaga County.<![if !supportLineBreakNewLine]>
<![endif]>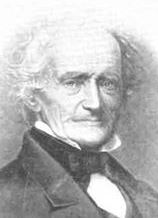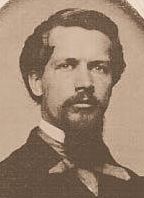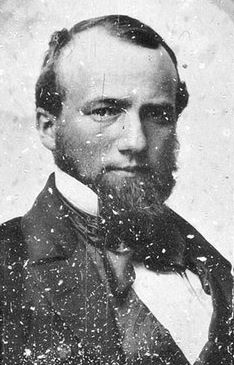 Rufus Cossitt Davis Cossitt Davis Cossitt